I was finally able to get my hands on a copy of The Hate U Give by Angie Thomas. This is a teen fiction novel that has just exploded in popularity due to its excellent writing and timely theme. In this book, a 16-year-old girl Starr is in a car with her friend Khalil, who is stopped by a cop and shot and killed during the event. The title comes from Tupac lyrics and reference the racial tensions currently happening in this country.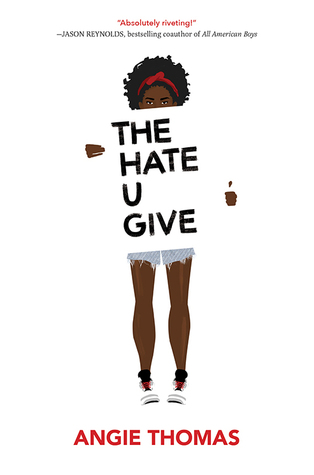 I can't recommend this book enough. It's powerful and painful and something that we all need to read. My experiences in life have been a lot different than the narrators, and that's exactly why I needed to read this book. Fiction has this amazing power to build empathy and understanding for cultures different than your own.
On a technical level, this book is so well-writing. It's engaging and flows at a rapid pace. Even though it's marketed as a teen book, it will definitely appeal to a much wider audience than that. Starr is an engaging protagonist who struggles with her feelings. She is caught in two different worlds – the rough part of town where she lives and the prep school that her parents pay for her to go to in a different neighborhood. When this tragic event happens, her two lives intersect and she has a bit of an identity struggle.
The theme is also something that is very timely. If you've watched the news over the past year, chances are you've heard several stories about unwarranted police brutality against young African American males. This book handles this topic very respectfully. It doesn't come across as preachy, but it does shed light on the larger ramifications of this phenomenon.
Overall, I highly recommend this book to pretty much everyone, especially those who haven't had to directly experience anything like this. I think that this book is going to really help continue the conversation of fixing racial discrimination in this country. You should definitely read this one!