One of my latest book club reads turned out to be really enchanting: The Readers of Broken Wheel Recommend by Katarina Bivald.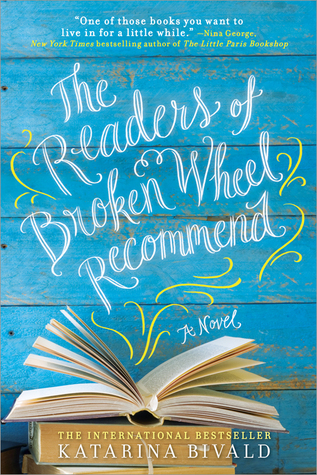 This was just a really cute, light read. It starts out with a young Swedish woman Sara who arrives in Broken Wheel, Iowa to meet her elderly pen pal only to discover that she's just died. The people in the small town take her in and, in return, she touches and challenges each of them. There are a ton of literary references that I also enjoyed in this book – I can see a lot of myself in the bookish, reclusive Sara. This was a fast read, and I hope my book club ladies enjoy it (we won't be discussing it until April).
There was quite a bit of romance in this novel, and it did seem incredibly contrived, but sometimes I'm in the mood for that. Still, I felt like it was worth mentioning. If you want realistic, organic character development and you want to feel like love stories are earned through genuine depictions of life and psychology, then this might not be for you. However, if you just want a happily-ever-after and aren't terribly worried about the details getting you to that point, the romance might not bother you much.
Overall, I was really charmed by this book, and I'm glad I had occasion to read it. I'd definitely try another by this author.